William - Billy Rutherford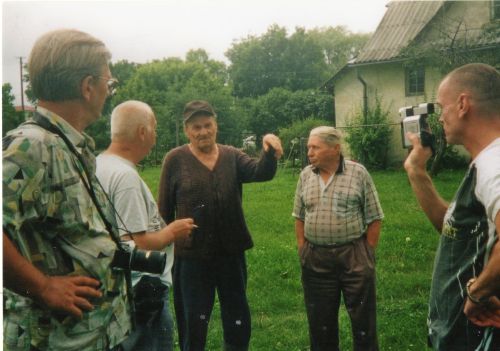 Billy Rutherford filming an interview with local villagers in Belzec - July 2002 (Chris Webb Private Archive)

William 'Billy' Rutherford was born on July 17, 1959, his father was Wiiliam and his mother was Charlotte, better known as Lottie.. He was a former hairdresser and owner of the Mansfield Guest House in Edinburgh, Scotland. He was a talented model maker, historian and Holocaust researcher. I first got to know Billy, when he became a member of the ARC Group in 2002, and we went to Germany and Poland together in July 2002.
Billy was particularly knowledgeable on Belzec and Sobibor, and he very kindly sent to me a film of his model of Sobibor Death Camp before it was lost for ever. He also sent to me some of his drawings of the gas chambers at Belzec, which have also been included in this tribute.

Billy's father William served in the Royal Engineers, which liberated the Bergen Belsen Concentration Camp in Germany in 1945, and it was his father who encouraged his son to take an interest in the Holocaust, this became a life long passion.
Billy was a skilled map maker, and his drawing of Belzec in its later stages is shown here, which was first exhibited on the ARC website in 2002: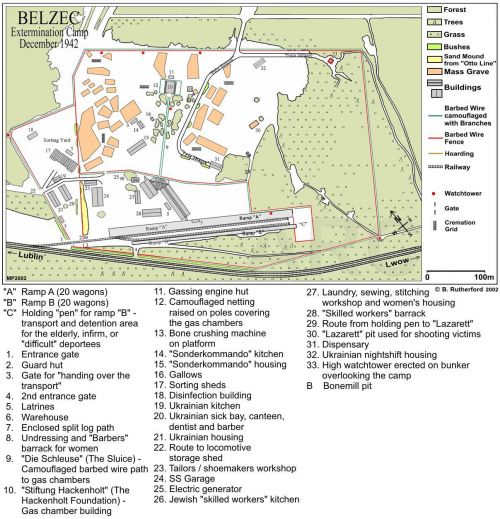 Belzec Map December 1942 (Billy Rutherford - Chris Webb Private Archive)

Billy's maps were used in a publication titled Belzec - The Nazi Death Camp published by the Belzec Museum, in 2005, by its then Director Robert Kuwalek. This indeed was the culmination of many years research by Billy, which also included a number of visits to the former death camp site.
Billy worked in close collaboration with English historian Michael Tregenza, and used a number of sources to construct the maps and drawings, as well as benefiting from his own personal research. He used the information contained in Rudolf Reder's book on Belzec, and the findings of the archaeological excavations carried out by Professor Andrzej Kola in Belzec during 1997-1999.

Billy also consulted the sketches of the Belzec camp drawn by the former SS guards whilst awaiting trial in Germany, as well as a number of aerial photographs taken by the Luftwaffe. Billy shared this information with me, in a detailed paper, which is contained in my private archive. Billy supported the Holocaust Historical Society, and donated a number of DVD's, books and original artifacts, and individual models. .

I have been fortunate enough to use Billy's map and drawings in my own publications on Belzec, and it is a great honour to write this tribute to my dear friend and colleague, who is sadly missed. His drawings of the old and new gas chambers at Belzec, are shown below: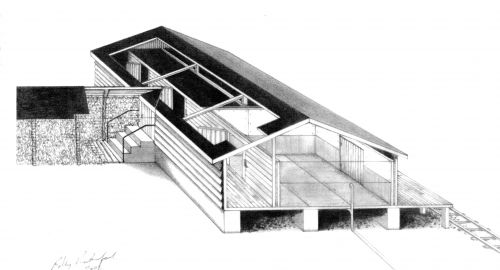 Belzec - Old Gas Chamber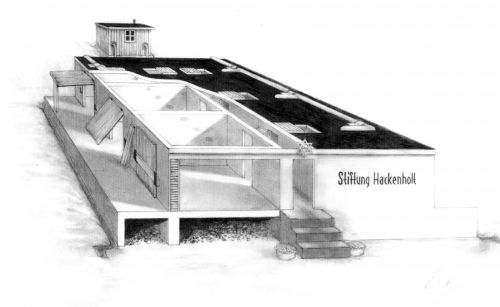 Belzec -New Gas Chamber

Both drawings by Billy Rutherford - Courtesy Chris Webb Private Archive

Billy sadly passed away on February 6, 2011, in Edinburgh. That was ten years ago, and this tribute is long overdue, and there is no doubt his passing has left a huge void in the lives of those that knew him.
Rest in Peace my dear friend.
Chris Webb
October 2021