Belzec Survivors and Escapees
This list includes those people that survived Belzec and lived to see the Nazis defeated and those that escaped from the Belzec Death Camp, but perished during the occupation:
ASTMAN, Mina. Deported from the Zolkiew ghetto in the Galician district at the end of March 1942. Escaped from the camp along with Malka THALENFELD. They both returned to Zolkiew and their story was recorded. Their fates are unknown, but probably they both did not survive.
BACHNER. A dentist from Krakow. Arrived in Belzec with the last transport from Krakow at the beginning of October 1942. When the transport reached the camp, he succeeded in entering a latrine and hid there for a few days. One night he was able to leave the latrine pit and escaped from the camp. He returned to Krakow, and told his account to Tadeusz Pankiewicz, who ran the Eagle Pharmacy in the ghetto. His eventual fate is unknown.
HERC, Sylko. Sylko and his father (first name unknown) were both deported from Krakow to Belzec. Sylko was a member of the Jewish work-brigade that dismantled the camp and was put on a train in May 1943, bound for Sobibor death camp. He escaped along with Chaim Hirszman and he returned to Belzec village where he spoke to Edward Luczynski about the escape. He returned to Krakow, but his eventual fate is not known.
HIRSZMAN, Chaim.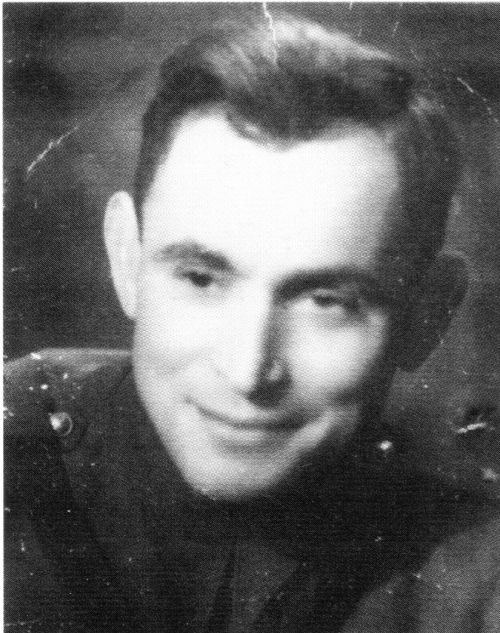 Chaim Hirszman (Belzec Museum)

Born on October 24, 1912, in Janow Lubelski. He was a mechanic and metal worker by profession and lived in Janow Lubelski during the occupation. In September 1942, Chaim his wife, and 6-month old child went to Zalikow, from where they were deported to Belzec. His wife and child were murdered on arrival, but Chaim was selected to work.
Chaim was part of the Jewish work-brigade who dismantled the camp and was put on a train to the Sobibor death camp in May 1943. He escaped from the death-train along with Sylko Herc and managed to join a partisan group in the forests near Janow Lubelski. He fought bravely murdering 29 Germans and was awarded the Grunwald Cross.
He gave evidence to the Jewish Historical Commission in Lublin on March 19, 1946, and that same evening he was murdered by two or three men from the Narodowe Sily Zbrojne (NSZ - National Armed Force) group in Lublin. Chaim married Pola, who also testified after his murder on what he had told her of his experiences in Belzec.
REDER, Rudolf.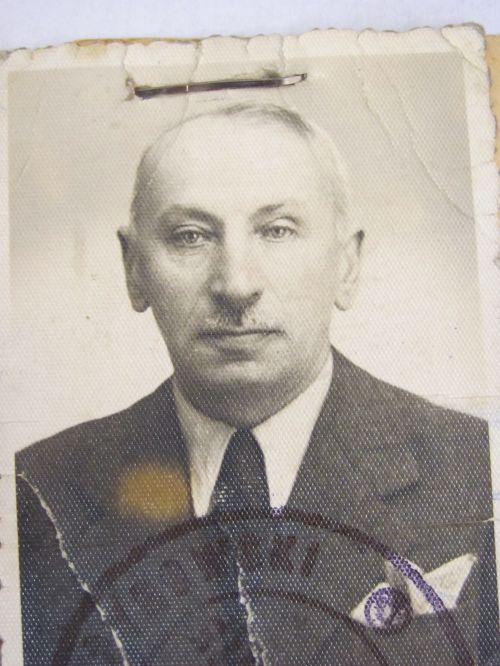 Rudolf Reder (Private Archive)
Rudolf Reder was born on April 4, 1881, in Debica, the son of Herman and Fredericka, formerly Jortner. He lived in Lvov and was a chemist by profession in the soap industry. He was deported from Lvov to Belzec on August 16, 1942. He worked in the Jewish 'death-brigade' clearing the gas chambers and digging mass graves. He managed to escape from Lvov, after being sent there by Fritz Jirmann to collect sheet metal at the end of November 1942. His guard Karol Trauttwein fell asleep and Reder slipped out of the truck and hid with his landlady until Lvov was liberated by the Red Army.
Reder moved to Krakow and wrote his memoirs in 1946 - the only account by a survivor of Belzec, and then he emigrated to Toronto, in Canada, where he changed his name to Roman Robak. He attended the Belzec trial of Josef Oberhauser, in Munich in 1965. Oberhauser was the only member of the SS garrison to stand trial for the crimes committed at Belzec. Reder died in 1968, in Toronto.
SAND, Jozef. Born in 1924. He was a student of the Jewish Gimnazjum in Lvov. Joseph Rebhun, in his account 'Leap for Life' recalls:
On a sunny morning in the ghetto, I suddenly encounter someone, Josef Sand, whom I have not seen for years. He adds some information that is so incredible, I do not mention it to anyone in the ghetto, so as not to be considered certifiably crazy. Sand tells me that he ran away from Belzec. I have no clear idea how he escaped. He had been taken there as a member of a small group, separated from the one thousand taken from the Janowska camp.
In Belzec, he claimed, he had helped to build showers through which poisonous gas could be piped in for the trapped Jews; the showers kill thousands every day. He swears to me, that he is telling the truth, but it is impossible to believe what I hear. He looks normal to me, and yet his story is incredible. I ask him what he intends to do now. To leave the ghetto as soon as possible, he says; he just came to find out about his family. I never see him or hear about him again.
SZAPIRO, Izrael. He was a Rabbi from Blazowa, and he was deported from the Lvov ghetto in October 1942, along with his wife Perel, to the Belzec death camp. He was selected by the Germans to work in the Jewish work-brigade that sorted the victims clothing. After several days Rabbi Szapiro escaped from Belzec by hiding under the clothing in a train car and he managed to return to the Janowska camp in Lvov, where other prisoners concealed him. From Janowska he was transferred to the Buchenwald Concentration Camp, where he was eventually liberated from. After the Second World War he settled in the United States of America
SZMIRER, During the post-war trial of Herman Worthoff, one of the SS officers responsible for the liquidation of the ghetto there, a witness from Israel named Podgorski, who testified that during March or April 1942, he met in the Lublin ghetto, he met a 21-year old man named Szmirer, the son of a Lublin furniture merchant, who had escaped from Belzec death camp and told him in detail what had happened to the Jewish deportees from Lublin.
Szmirer informed him that he had escaped from Belzec hidden under the clothes of the gassed victims on a freight train that had returned to Lublin. Back in Lublin, Szmirer had informed some members of the Lublin Judenrat, about his experiences, though it would appear that not many people believed him. His eventual fate is unknown, but it is likely he perished during the final liquidation of the Lublin ghetto on November 9, 1942.
WOLSZTAJN, Lejb. Mieczyslaw Garfinkel testified after the war, that Lejb Wolsztajn, a 13-year old boy from Zamosc deported to Belzec escaped, and his testimony is recalled:
Among those sent to Belzec was the wife of a co-worker of mine, Wolsztajn, a member of the municipal aid committee who was resettled from Wloclawek to Zamosc together with his two children, a daughter age 17 and a boy age 13. On Monday April 13, 1942, that boy announced himself at my apartment very early in the morning, looking extremely tired and frightened, saying that he had been transported to Belzec on Sunday morning. There, after the disembarkation from the cars, some SS officer addressed those assembled in the square, that because they were to make their way farther to the east, to labour, they all had to pass through disinfection and shower, and to that end they had to undress without delay and go into the barracks in front of them.
He managed to hide at that point in an adjacent latrine pit, where he remained until late at night. He saw and heard how the naked people were beaten and herded into the barracks from which no one came out again, and furthermore he saw how after a certain time naked corpses were removed from the other side of the barracks on carts. This procedure occurred several times in the course of that Sunday with other transports that arrived at that time. At night he crawled under the barbed wire and made his way to freedom, and with the help of Gypsies living nearby he reached Zamosc. This was the first factual and credible account that I obtained from the Belzec death camp.Lejb Wolsztajn was deported again to Belzec in August 1942, where he perished.

Sources
Robert Kuwalek, Death Camp in Belzec, Panstwowe Muzeum na Majdanku, Lublin 2016
Chris Webb, The Belzec Death Camp, History, Biographies, Remembrance, ibidem-verlag, Stuttgart 2016
Rudolf Reder, Belzec, Fundacja Judaica Krakow 1999

Belzec Museum
Thanks to Tomasz Hanejko, Belzec Museum Director

© Holocaust Historical Society April 16, 2020