Aktion Reinhardt
SS Sonderkommando
Personnel Documents
In this section we will show a number of documents from the personnel files of the staff involved in Aktion Reinhardt. These will include the administration staff and the staff who served in Belzec, Sobibor and Treblinka.
Odilo Globocnik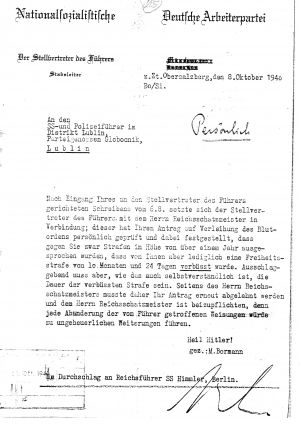 Letter from Martin Bormann to Globocnik - October 1940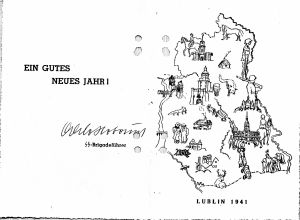 New Years Greeting Card from Odilo Globocnik in Lublin District
Ernst Lerch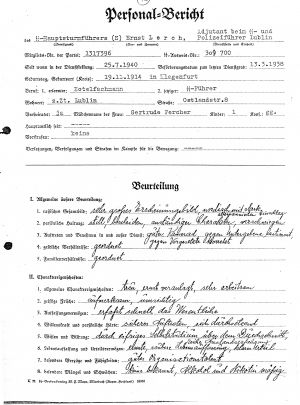 Ernst Lerch - Personal Statement

Hermann Höfle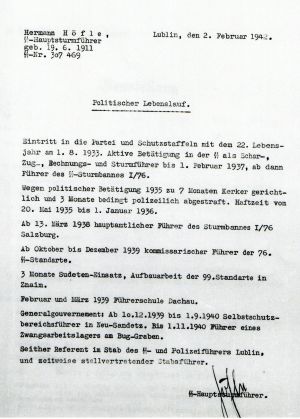 Note from his Personnel File - February 1942

Georg Michalsen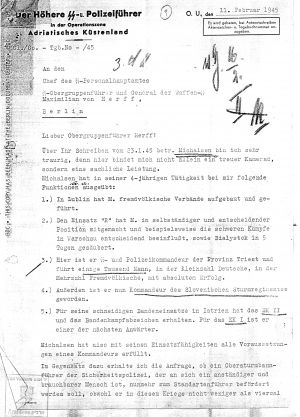 Letter from Globocnik HSSPF Adriatsches Kustenland - to Maximilian von Herff in February 1945 regarding Michalsen's service

Georg Wippern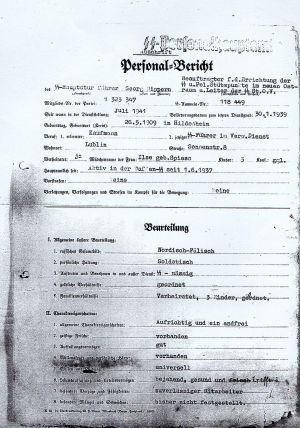 Georg Wippern - Personal Statement. Georg Wippern - SS Garrison Administration in Lublin who was responsible for sorting the jewellery, valuables and foreign currency and money confiscated from the Jews as well as its transfer to the coffers of the Reich.

Amon Göth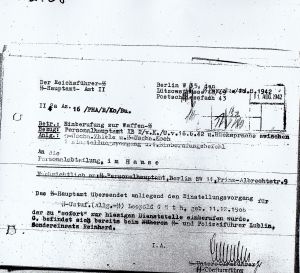 Amon Göth page from his Personnel File which mentions service in Einsatz Reinhard

Christian Wirth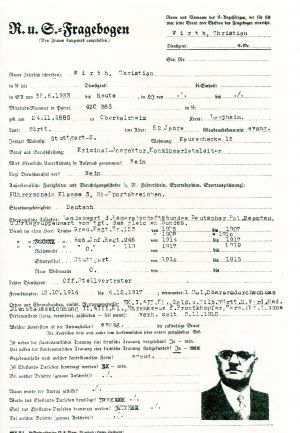 Christian Wirth - Fragebogen from his Personnel File
Wirth letter as Head of Abteilung Reinhard in April 1943, regarding members of the 3 death camps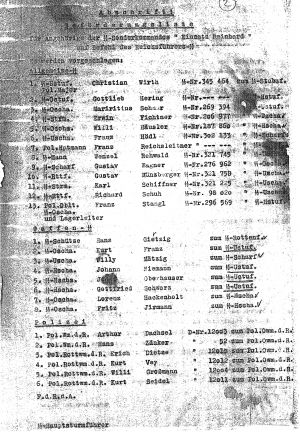 Promotion List for members of Einsatz Reinhard - March 1943
Franz Stangl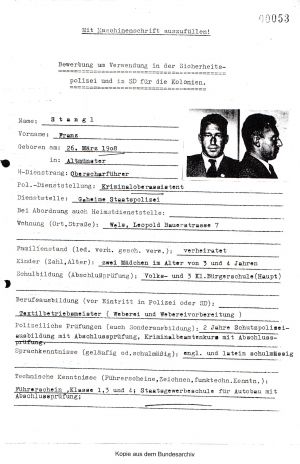 Franz Stangl - Application for service in the colonies
Kurt Franz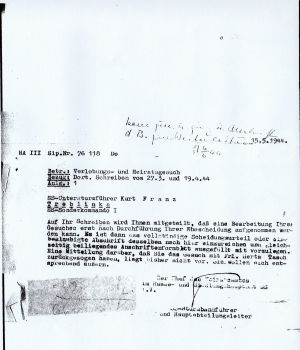 Kurt Franz - Page from his Personnel File
Belzec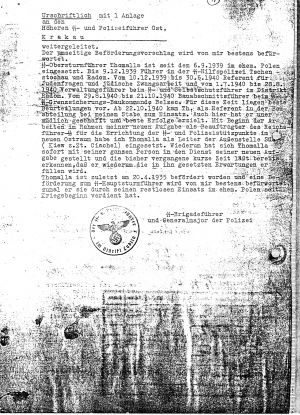 Letter from Globocnik regarding Richard Thomalla's work on the Belzec Defence Line

Heinrich Barbl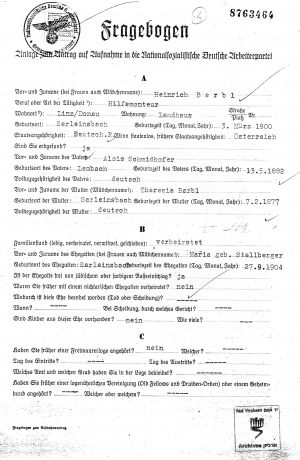 Heinrich Barbl - Fragebogen from his Personnel File
Reinhold Feix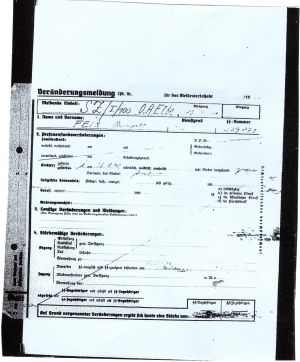 Reinhold Feix - Page from his Personnel File

Erwin Fichtner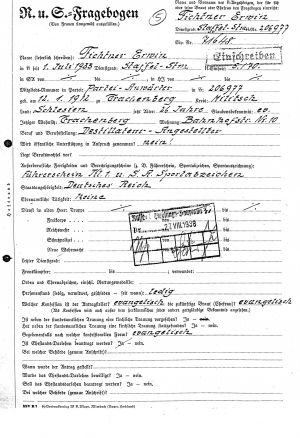 Erwin Fichtner - Fragebogen from his Personnel File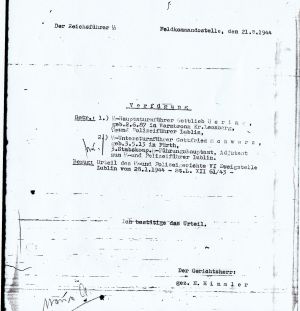 Gottlieb Hering and Gottfried Schwarz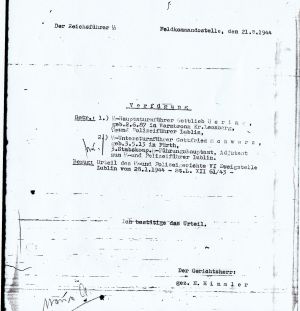 Hering and Schwarz - Court Judgement

Lorenz Hackenholt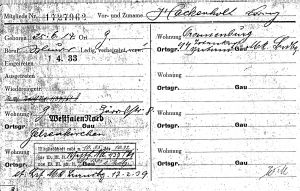 Lorenz Hackenholt - Page from his Personnel File
Sobibor
Ernst Bauch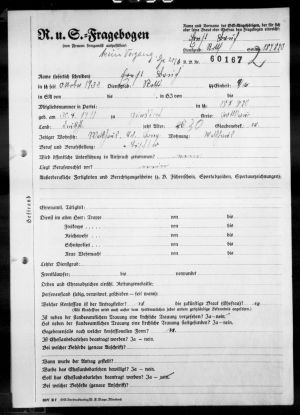 Ernst Bauch Fragebogen from his Personnel File
Werner Dubois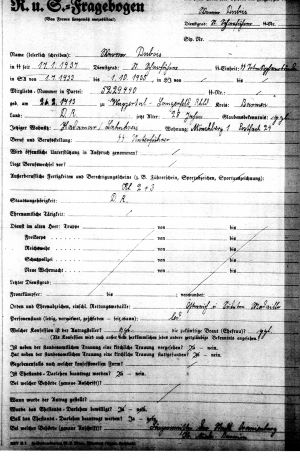 Werner Dubois - Fragebogen from his Personnel File

Johann Niemann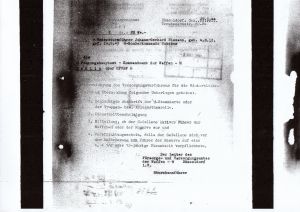 Johann Niemann - Page from his Personnel File
Gustav Wagner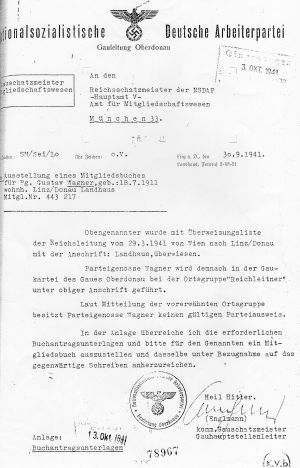 Gustav Wagner - Orstgruppe Reichleitner

Anton Getzinger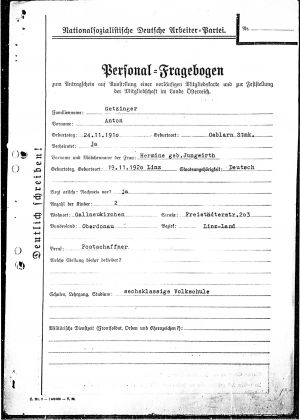 Anton Getzinger - Fragebogen
Franz Hodl

Franz Hodl - Page from his Personnel File
Heinz-Hans Schutt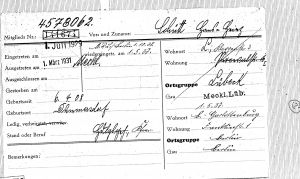 Heinz -Hans Schutt - Page from his Personnel File

Treblinka
Dr Irmfried Eberl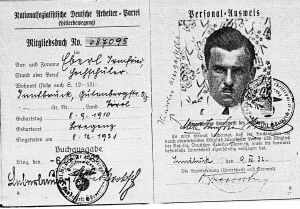 Dr. Irmfried Eberl - First Commandant of Treblinka
Max Biela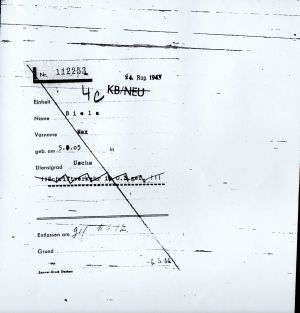 Max Biela - Page from his Personnel File

Paul Bredow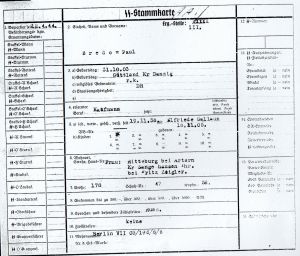 Paul Bredow - Page from his Personnel File
Erich Herbert Floss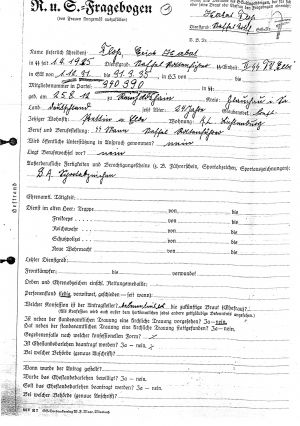 Floss Fragebogen from his Personnel File - Floss the cremation expert served in Belzec, Sobibor and Treblinka
Willi Mentz
Willi Mentz - Page from his Personnel File

Sources
Bundesarchiv, Berlin, Germany
NARA, Washington DC
Schloss Hartheim Museum
Tall Trees Archives, UK
Wiener Library, London, UK
Yad Vashem, Israel
© Holocaust Historical Society 2016