T4 Rest Home - Haus Schoberstein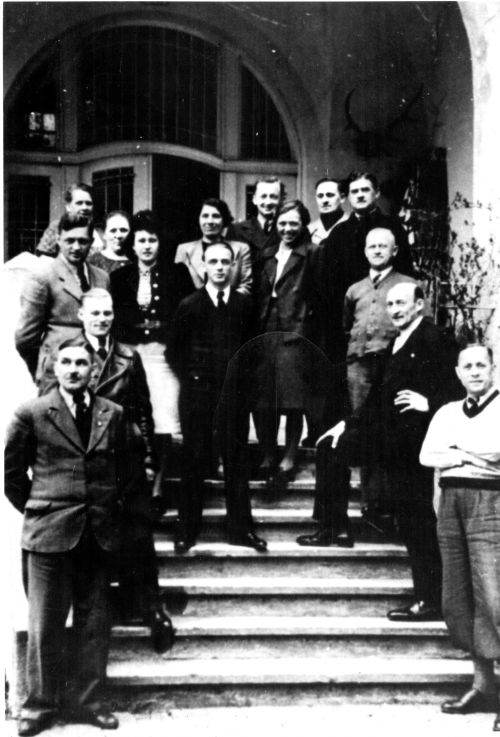 SS and T4 Staff at Haus Schoberstein - T4 Rest Home, in Weisenbach, Austria (GFH Israel)
The small Austrian town of Wiessenbach, which is located near Lake Attersee, lies some 50km's east of Salzburg. There you can find the Haus Schoberstein. The villa was used as a recreation facility, for members of staff employed by the T4 Organisation, so -called because their headquaters was located at Tiergartenstrasse 4,in Berlin.
Haus Schoberstein became the meeting place where members of the Aktion Reinhardt mass murder programme, who served at the three death camps in Poland: Belzec, Sobibor, and Treblinka, along with members of T4, who served at the euthanasia killing institutes, came to relax.
Together with their wives and girlfriends, the perpetrators of the mass killing programme, spent relaxing time in the beautiful Austrian countryside, whilst back in Poland, their comrades continued committing ghastly crimes against the Jewish people.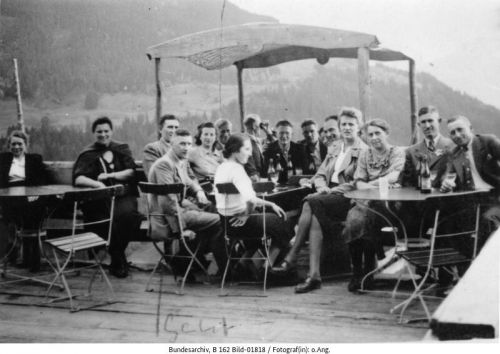 Personnel from Treblinka including Sydow, Genz, Ludwig, Boelitz, Mentz, Miete at Wiessenbach (Bundesarchiv)

Haus Schoberstein served not only as a recreation facility, but as a result of the intense Allied bombing raids on Berlin, the T4 Headquarters was moved from Tiergartenstrasse 4 to Haus Schoberstein in 1944. On October 11, 1944, the T4 office was once again transferred. It was transferred to the Schloss Hartheim, near Linz.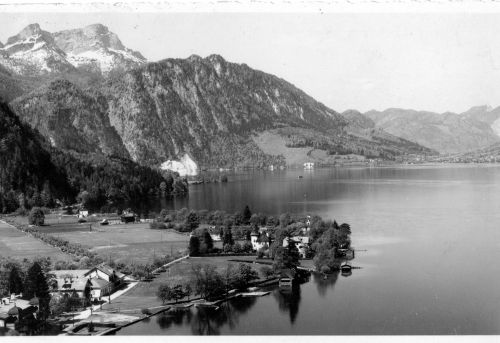 Wiessenbach am Attersee Wartime Postcard (Chris Webb Private Archive)
Sources
www.deathcamps.org
Photographs: Ghetto Fighters House Israel, Bundesarchiv, Chris Webb Private Archive
© Holocaust Historical Society October 5, 2021