Anne Frank
Families in Hiding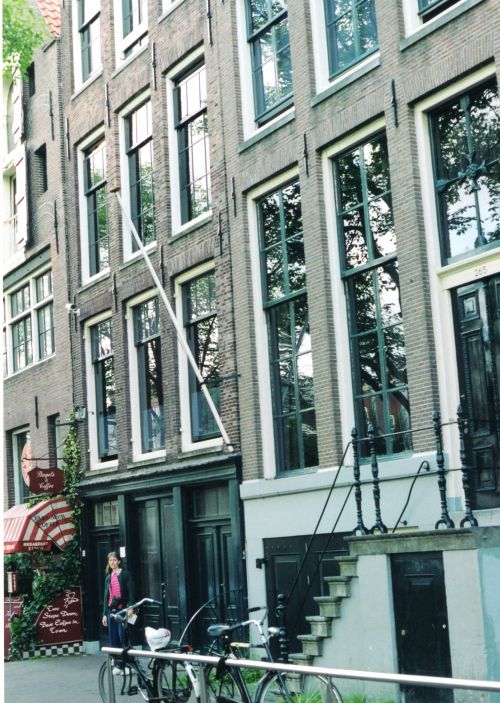 The Secret Annex - Anne Frank House at 263 Prinsengrecht ,Amsterdam 2003 (Chris Webb Archive)

Otto Frank was born on May12, 1889, in the German city of Frankfurt-am -Main. He was born in the affluent district of Westend. After attending high school, he briefly studied art at the University of Heidelberg. He accepted a job offer in the United States of America, where he worked between 1908 and 1909, at Macy's Department Store in New York City. When his father died, Otto Frank returned to Germany and he worked for a metal engineering company in Dusseldorf, until 1914.
During the First World War, Otto and his two brothers, Herbert and Robert served in the German Army, and Otto attained the rank of lieutenant. After the defeat of Germany he worked in his late father's bank, where he became acquainted with Edith Hollander, the daughter of a manufacturer, who was born on January 16, 1900, in Aachen. Otto and Edith married in 1925, and settled in Frankfurt-am-Main. They had two daughters. Margot born on February 16, 1926, and Anne, whose full name was Annelies Marie, who was born on June 12, 1929.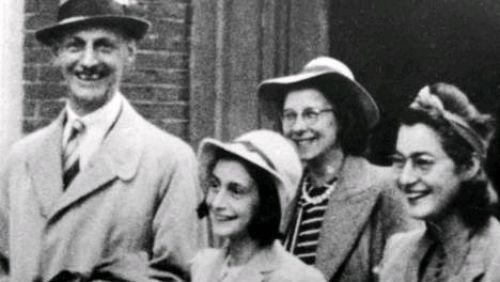 The Frank Family - Otto, Anne, Edith and Margot

In 1933, after Hitler came to power and anti-Jewish took hold. Otto Frank left Germany for Holland, where he started a branch of the German firm Opetka in Amsterdam, shortly afterwards Edith, Margot and Anne joined him. The Frank family moved into a house on the Merwedplein, in the southern part of the city. Anne and Margot attended the Montessori School which was nearby. This carefree life was interrupted by the Nazi invasion of Holland during May 1940.
During 1941, the Nazis increased the number of anti-Jewish measures and Otto Frank prepared to take his family into hiding, with the help and co-operation of a number of his staff. Such individuals as Victor Kugler, (referred to under the name of Victor Kraler, Johannes Kleiman (Mr. Koophuis), Hermine Santruschitz (Miep Gies) and Elizabeth Voskuijl (Elli Vossen) made a hiding place for the Frank's, which became known as the 'Secret Annex' and this was located behind Otto Frank's company on 263 Prinsengrecht, in Amsterdam.
The catalyst for the flight into hiding was that on July 5, 1942, Margot Frank received a notification to report for a 'work force project' and the following day on Monday July 6, 1942, the Frank family went into hiding. They were joined in the 'Secret Annex' one week later by the van Pels family. The van Pels family were also German Jews who had emigrated from Osnabruck, on June 26, 1937. The father Hermann was born on March 31, 1898, in Gehrde, Germany. His wife Auguste van Pels was born on September 29, 1900, in Buer, Germany. Their son Peter van Pels was born on November 8, 1926, in Osnabruck.
On November 16, 1942, Fritz Pfeffer joined the two families in hiding at the 'Secret Annex.' Fritz Pfeffer was born on April 30, 1889, in Giessen, Germany. He emigrated to Holland in December 1938. Fritz Pfeffer was Miep Gies dentist and he knew the Frank family well.
In hiding, Anne Frank kept a diary and her entry for December 24, 1943, is especially poignant:
'Believe me, if you have been shut up for a year-and-a -half , it can get too much for you some days. In spite of all justice and thankfulness, you cant crush your feelings. Cycling, dancing, whistling, looking out into the world, feeling young, to know that I'm free - that's what I long for; still I must not show it, because I sometimes think if all eight of us began to pity ourselves, or went about with discontented faces, where would it lead us.'
On August 4, 1944, the Sicherheitsdienst (SD) conducted a raid on the Prinsengrect offices. Dutch workers Johannes Kleiman, Miep Gies, and Victor Kugler identified the Dutch -SD detectives as Gezinus Grinhhuis and Willem Grootendorst, who were both given life sentences after the end of the Second World War. The officer in charge of the raid was SS-Oberstabsfeldwebel Karl Joseph Silberbauer. The eight people in hiding and Victor Kugler and Johannes Kleiman were taken by truck to the SD prison on Euterpesteaat.
The Jewish people arrested were taken on August 8, 1944, to the central train station in Amsterdam and transferred to Westerbork Transit Camp by passenger train. They were incarcerated in S Barrack Number 67 and awaited deportation to the east. On September 3, 1944, the inhabitants of the 'Secret Annex' were deported to Auschwitz Concentration Camp in Poland. This in fact proved to be the last transport from Westerbork to Auschwitz. This transport arrived in Auschwitz on September 5, 1944. Out of the 1,019 Jews on the transport, 549 of them were murdered in the gas chambers in Birkenau.
Hermann van Pels was the first of the eight to die. Hermann was selected to work in a Kommando that worked outside and a few weeks later he was murdered in the gas chambers, the precise date is not known. Fritz Pfeffer was the next one of the group to pass away. In October 1944, he was transferred to the Neuengamme Concentration Camp near Hamburg. He died in the Neuengamme camp sick bay barracks on December 20,1944.
Edith Frank and her two daughters Margot and Anne were selected for work in Auschwitz-Birkenau, but the two girls were transferred to Bergen-Belsen Concentration Camp in Germany, probably on October 28, 1944. Edith remained in Birkenau. At the end of November 1944, Edith was sent to the sick-bay barrack, where she passed away on January 6, 1945. Her eldest daughter Margot died from typhus in Bergen-Belsen some time during March 1945. A few days after her sister Margot died, Anne Frank also died from typhus in Bergen-Belsen.
Auguste van Pels was selected for work in Auschwitz, but she was transferred on November 6, 1944, to Bergen-Belsen, where she met up with Margot and Anne. It was Auguste who arranged for Anne's long-time friend Hannah Goslar, who was incarcerated in the so-called Sternlager in the camp, to meet up through the barbed wire. On February 6, 1945, Auguste was sent to the Raghuhn Labour Camp, a sub-camp of Buchenwald Concentration Camp. Auguste died en-route to or having just arrived at the Theresienstadt prison ghetto some time either in April or May 1945.

Peter van Pels was selected to live on the ramp in Auschwitz-Birkenau and worked in the postal department, which was much more favourable than an outdoors working group. Because of his job he was able to share food with other prisoners, including Otto Frank. He was transferred to the Mauthausen Concentration Camp in Austria. He arrived there on January 25, 1945. He died there on the day the camp was liberated on May 5, 1945.
Otto Frank was the only one of the group of eight that sought refuge in the 'Secret Annex' to survive Auschwitz. He worked in an outside kommando, until he became sick and was sent to the camp's hospital. Peter van Pels visited Otto daily and cared for him, until he was evacuated from the camp. Otto was still in the camp hospital when the Soviet Army liberated Auschwitz on January 27, 1945.
Otto Frank was finally able to return to Holland in June 1945. Upon his return to Amsterdam, he eventually discovered in July 1945, that Anne and Margot had died in Bergen-Belsen and shortly after this Miep Gies gave him Anne's diary, and other papers, that she had rescued from the 'Secret Annex' on the day the families were arrested. She handed the diary and notebooks with the words, 'Here is your daughter Anne's legacy to you.' Anne had been given the diary as a present by her parents in June 1942.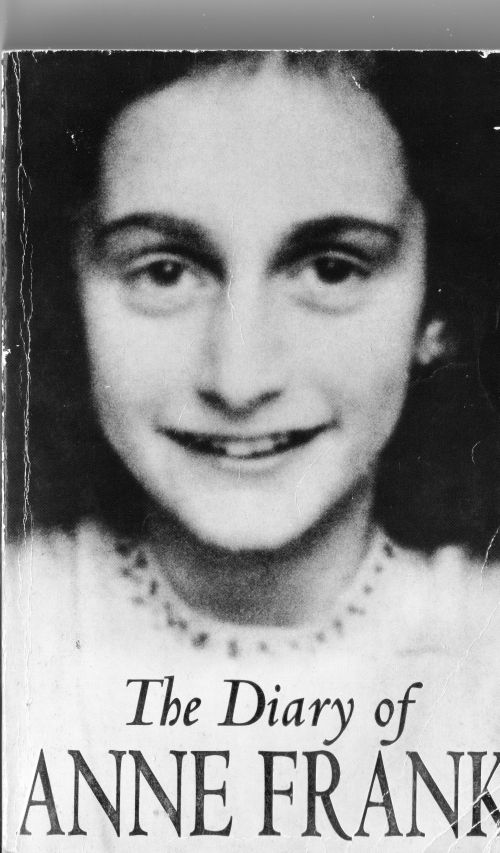 The Diary of Anne Frank - English Version

Friends of Otto Frank persuaded him to publish Anne's diary and the book was published on June 25, 1947, under the title 'Het Achterhuis' - The Annex, with a print run of 1,500 copies. The book was well received in the Netherlands and in December 1947, a second edition was published. To date, more than fifty different editions have been published and more than 18 million copies have been sold. In 1953, Otto Frank married Elfriede Markovits, also a survivor of Auschwitz. They settled in Basel, in Switzerland.
Otto Frank died from lung cancer on August 19, 1980, in Basel. The house where the Frank family and others who had sought refuge from the Nazis in hiding, is now a must-see museum, managed by the Anne Frank Foundation, which was founded in 1957.
Sources
Chris Webb, The Auschwitz Concentration Camp : History, Biograhies, Remembrance, Ibidem -Verlag, Stuttgart 2018
Anne Frank Stitchting
Photographs - Chris Webb Private Archive, Anne Frank Stitching
Thanks to Shirley Webb
PHOTOGRAPHS OF THE SECRET ANNEX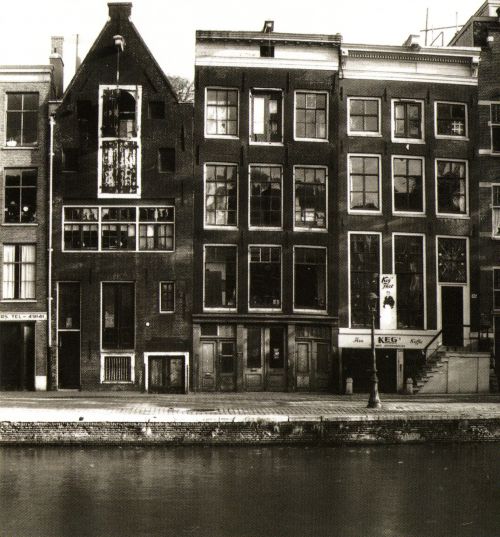 Secret Annex - Front View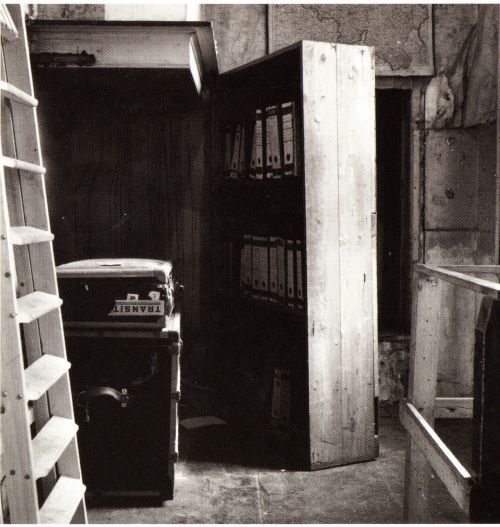 Secret Annex - Disguised entrance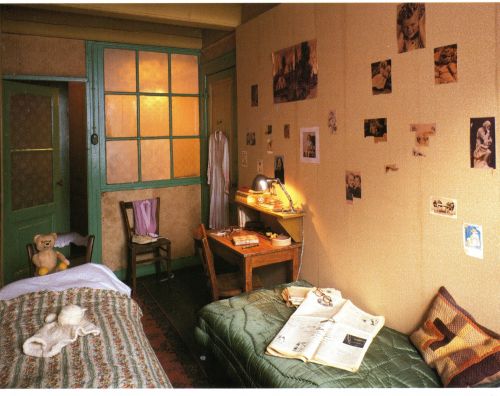 The Room of Anne Frank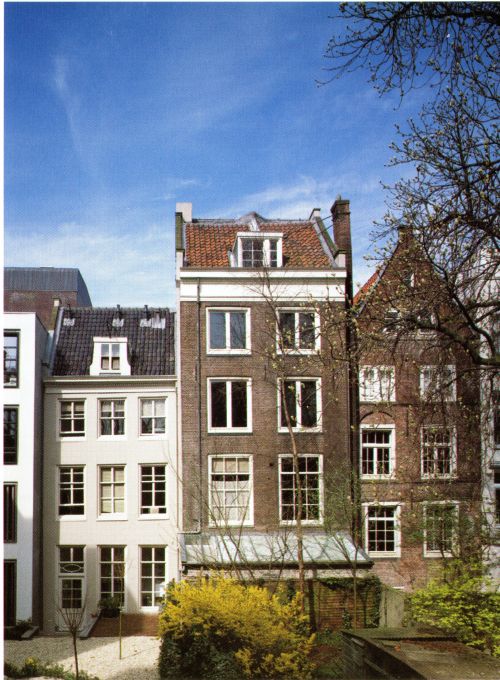 Secret Annex - Rear View

All photographs Anne Frank Stichting

© Holocaust Historical Society 2019